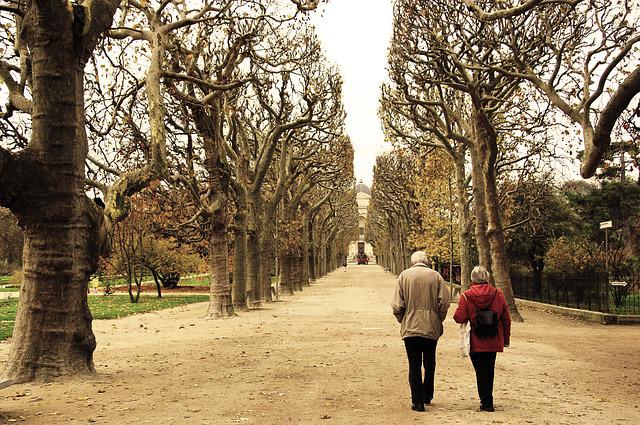 Anyone who knows anything about dementia, or has seen it firsthand, is highly motivated to avoid developing this dreaded disease in themselves or in their loved ones. Although at the moment there seems to be no way to mitigate the risk of developing dementia down to zero, there are actions people can take to reduce the risk.
It turns out that one of the simplest activities a person can engage in to reduce the risk of developing dementia is walking. According to researchers in Denmark, people between 40 and 79 years old were able to reduce their risk by 50% within seven years by taking just 9,826 steps every day. It was possible to cut the risk even further by walking at a faster pace, for a shorter distance. Those who walked at a pace of at least 40 steps per minute only needed 6,315 steps per day to get a 57% reduction in risk.
Even people who didn't "power walk" every day, or did not walk as many steps achieved results. The researchers found that walking only 3,800 steps per day, no matter how fast or slow, could still cut their risk by 25%.
The head of the study emphasized that even sedentary people could be persuaded to begin with a very doable 4,000 steps per day if they knew they could reduce their risk of dementia. Once these people got out of their chairs, the hope is they can build up to longer and faster walks to achieve further protection.
As one might expect, going even faster was shown in the study to further increase protection from dementia. By walking at a brisk pace of 112 steps per minute for 30 minutes subjects achieved a 62% reduction in risk.
 The researchers concluded that people who wish to reduce their risk for dementia try to increase their pace rather than their distance. However, risk reduction is a positive step in the right direction, no matter how fast or how many steps taken.