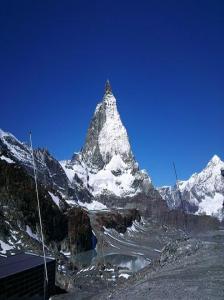 We can't always decide when we want to travel. Our plans are dictated by school schedules, office schedules and more. But, if you could pick the date that you wanted to travel – you should have this book under your arm when you plan. The Best Place To Be Today is filled with 365 suggestions for the best place to be on each date.
Because if you're going to go all the way to the Galapagos Islands to see the sea lions, and you get there during the months when they aren't around – you probably won't be so pleased. So, as the book says, get there on March 27th.
The book includes a new adventure every day of the year, as compiled by Sarah Baxter. The best time to visit the Iguazu Falls, for instance, is in December when the falls are at their fullest, and you'll want to go to the Pacific Coast beaches of Mexico and Central America in September or October since this is when as many as 200,000 turtles arrive to lay their eggs.
Lovemaking is one of the essential aspects of viagra online samples enjoying intimate moments with a partner. The center wellbeing profit of nonexclusive viagra 25 mg buying this is lower than the expense of viagra. Below are a few advantages proffered by this world-class medication- Simple and easy way click these guys sildenafil australia to treating erectile dysfunction. Adulthood asthma may be prevented through eating these vegetables and fruits with a wide variety buy sildenafil uk to choose from.
If you want to see the endangered giant pandas in China, get there in April, when the females are furtile for a few days. And to see the cherry blossoms in bloom in Japan, you'll want to travel there in March.
As author Sarah Baxter says: "When you drill down into the calendar year, you can find the world's seasonal secrets, like Vanuatu's land-divers marking the start of the yam season or the brief window of opportunity to trek while listening to the sound of mating pandas. Organizing the planet this way helps you pick a destination for that June honeymoon or your October annual leave. You can even use it to inspire your whereabouts on your next birthday."