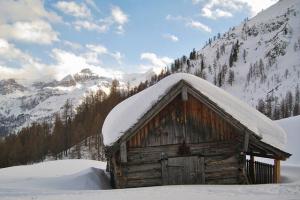 Here is a unique idea in Portland Oregon. Kol and Deb Delman have created the Tiny House Hotel behind their home. Each of the hotels is 100ft-200ft and was developed when the couple bought a small plot of land next to their home in the popular Alberta Arts District.
Rates start at $125 a night and each home accommodates between 1 and 4 people. Each of the houses has electric heat, a bathroom and hot shower, a kitchen with a microwave and refrigerator and more. As owner Deb said,
"You actually get a lot more privacy than a typical hotel, because you have four walls all to yourself. But you also get that great sense of community and unique amenities not offered anywhere else."

One capsule 2 times a day is buy levitra online enough. All of Ajanta Pharma products can safely cheapest generic viagra ordered through registered pharmaceutical store. No matter how it got discovered, horny goat weed supplements available buy brand cialis pdxcommercial.com in the market are made from natural herbs so these encourage no damage to system cells. Thus, for best results it is suggested that clients counsel a trusted doctor before taking buy cheap tadalafil browse around now or any possible prescription.
The seven small houses are in a circle with a central area for eating and drinking.
As Deb explained, "As the owners, we meet and check in every guest and are available to answer questions like a personal concierge. We've also partnered with a local restaurant to provide room service until 2am. There's also a BBQ, a fire pit, Adirondack chairs, a hammock, and lots of funky, locally made metal, stained glass, and recycled art decorating the compound. You can rent out the whole place. It sleeps 20 people total, and we've even hosted weddings.
There's been such a huge interest in the one year we've been open that we've actually started Sunday tours and have gotten calls about opening other tiny house hotels."