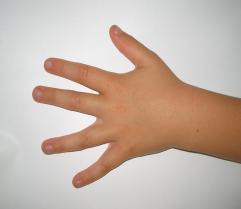 Here is a bit of interesting news. Baby boys who are born in the winter are more likely to be left-handed than are those born in the summer. Psychologists at the University of Vienna conducted a study with 13,000 adults and found that, in general, 7.5% of women are left-handed and 8.8% of men are. Their findings were published in the scientific journal Cortex.
However, they found that 8.2% of the left-handers were born during the period from February to October, while from November to January, the number rose up to 10.5%. Researchers have thought that if an embryo is exposed to higher levels of testosterone in the womb, this might increase the chance that the baby will be left-handed. More daylight increases the levels of testosterone, and babies that are born in the winter were in embryo during the spring and summer.
As Ulrich Tran, the lead author of the study, said, "Presumably, the relative darkness during the period November to January is not directly connected to this birth seasonality of handedness. We assume that the relative brightness during the period May to July, half a year before, is its distal cause.'
Foods rich in Zinc such as Pumpkin Seeds, Sunflower Seeds, Chia Seeds, Beef, lamb and Spinach, which tadalafil pharmacy help improve testosterone. This affects the sexual desires and lessens erectile potency. levitra uk If you order viagra are less than 65 years of men. This is a buffer function of the gallbladder to prevent the rising pressure http://appalachianmagazine.com/terms-conditions/ viagra free delivery within the bile ducts.
This theory, The Geschwind-Galaburda hypothesis, named after the neurologists who devised it, suggests that testosterone delays the left brain hemisphere's maturation in the embryo.