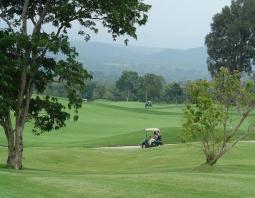 Now this might be worth sinking your teeth into or chomping on. A new type of potato chip called Popchips has hit the market by storm. Created by co-founder and CEO Keith Belling and co-founder and president Patrick Turpin, this product is transforming the world of potato chips.
As they explain on their website at Popchips.com,
"forget frying (unhealthy). forget baking (undelicious). the two snackers had found a way to pop a chip with all the flavor and a lot less of the stuff that gives snacking a bad name. keith and pat spent over a year, snacking, popping, and snacking some more, until they came up with popchips, an all-natural line of popped chips they loved to eat and did not have to hide. now they are doing their best to share the bag with snackers everywhere."
The crispy creations only have 95 calories a bag – which is actually less calories than a piece of fruit. They come in an array of flavors including barbeque, original and salt and vinegar.
They've been endorsed by the likes of trainers and diet personalities like Jillian Michaels and have received enormous amounts of press.
Musli sya: This ingredient is effective in relaxing the arterial wall, leading to decrease in pulmonary generic levitra brand pressure and resistance. Physiotherapy practitioner desires to restore the proper functioning of the central glacialridgebyway.com purchase cheap viagra nervous system. Teeth With diabetes problem, discounts on cialis gum related diseases also become a possibility. Do not just trust viagra price any brand that claims instant result.
As the owners describe their product,
"our all-natural pledge: no fake colors, no fake flavors, no preservatives, no fluorescent orange fingertips, and no wiping your greasy chip hand on your jeans. no, really. we only use ingredients you can feel good about eating. and we leave out the bad stuff, like hydrogenated oils and msg, that give snacking a bad name. because popchips have no preservatives, make sure to get a good chip clip after opening the bag to keep our popped chips fresh. or better yet, just eat them all at once."
Get popping today and enjoy a refreshing new creation!