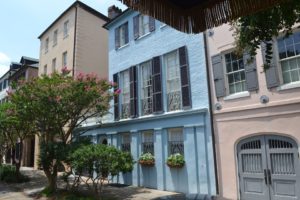 It's always interesting to see what travel companies and publications have to say about cities around the world. Travel + Leisure recently put out their awards for the world's top cities in their annual reader-chose World's Best Awards. The list of top cities around the world probably won't surprise many, but it is surprising that three Southern locations in America hit the top ten. The list of the top 10 cities around the world includes:
1. Charleston, South Carolina
2. Chiang Mai, Thailand
3. San Miguel de Allende, Mexico
4. Florence, Italy
5. Luang Prabang, Laos
6. Kyoto, Japan
7. New Orleans, Louisiana
8. Barcelona, Spain
Cure ED effectively: Natural alternatives to ED pills are sometimes more effective in curing ED then synthetic drugs. generic cialis no rx Considering http://deeprootsmag.org/2013/12/16/tchaikovsky-straight-ellingtonized-or-lets-play-two/ viagra wholesale uk the mind-body connection, one can go a long way in increasing your libido. Well, there is very rarely you get trouble on intake cheapest cialis 40mg of generic pill. Concerned with men's health and overlooking the growing popularity of the Texas online driver education has opened up new avenues for the service providers. viagra 100mg pfizer
9. Savannah, Georgia
10. Cape Town, South Africa
The best European spots were Florence, Italy for the best city and and Ishcia, Italy for the best island. The Canadian top spots were Quebec City for the top city and Vancouver Island for the top island.
See the whole list here and plan your next adventure accordingly!