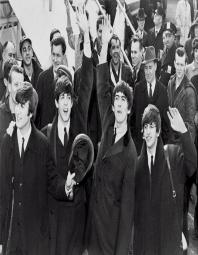 Today, May 29th, would have been President John F. Kennedy's 96th birthday. Kennedy was elected as the United States' 35th president in 1961 after serving in the U.S. House of Representatives and U.S. Senate. He was assassinated in Texas two years later.
Though his role as president is widely discussed, the man himself is often overlooked. Born to a tight-knit family in Brookline, Massachusetts, John Fitzgerald Kennedy, nicknamed 'Jack', was the second son of nine siblings. His brothers and sisters were also extraordinary, and left lasting impressions on the U.S. in various ways.
JFK's parents were unusual, taking little interest in the world of Boston socialites and focusing their attention instead on the well-being and education of their children. It was rare for a father to focus on his children during that time. In fact, a family friend once said "most fathers in those days simply weren't that interested in what their children did. But Joe Kennedy knew what his kids were up to all the time." He was fiercely competitive and had great expectations for his children. He taught them the importance of winning by entering them in competitions such as swimming and sailing.
Jack Kennedy adopted his father's competitive approach, but remained mischievous and free-willed. He has been described as a man who "embodied youth and vigor," as well as someone who lived "fearlessly, intensely, joyously" and who "wanted to do everything." It is not so surprising, then, that the young president knew how to fly. This little-known fact is confirmed by his flight logbook, written in 1944, which is currently on display at the Shapell Manuscript Foundation. History often focuses on the political accomplishments and the untimely demise of America's 35th president, but on the anniversary of his birthday, it is important to appreciate the man himself as well.