It would be hard to find more of a dream-come-true story for any child who enjoys building with LEGO.  Most children, when putting together a model, don't envision that they'll ever put that model together while actually sitting in that exact location.
But that's exactly what Satoshi Furukawa, an astronaut with the Japan Aerospace Exploration Agency, just had the pleasure of doing. While living in space at the International Space Station, Furukawa was recently given the task of building a LEGO model of this location.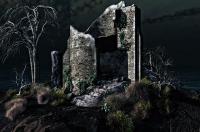 The catch, of course, is that there is zero gravity in space.  The LEGO set, measuring two feet in length, was constructed inside a special "glovebox" that the Space Station has where things are kept from floating away.
Fellow astronaut Michael Fossum explained that,
"A lot of the work dealing with the small pieces had to be done in an enclosure. Otherwise, as he explained, there would be a problem with "all of these little pieces getting loose and becoming either lost or potentially getting jammed in equipment or even becoming a flammability hazard."
Furukawa built the LEGO ISS set in September while living at the 360 foot long space station. This was part of a join educational program between NASA and LEGO, and his progress was documented in the video below.
Furukawa seemed less exuberant than some would have been about the project as he explained, "I enjoyed building it." Perhaps it wasn't the most exciting part of his space adventure – but it sure would have ranked up there for LEGO lovers around the world!