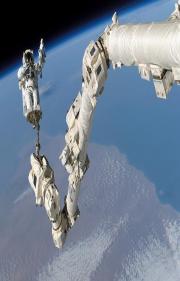 Steve Jobs will be taking a leave of absence from his responsibilities as CEO of Apple, the computer giant, in order to focus more time on his health. Monday's announcement comes as a surprise to many, but especially to investors in Apple, as Alexander Peterc, an equity analyst at Exane explained.
"It wasn't expected. This will come as a surprise to Apple investors and definitely take some shine off the Apple stock."
It is almost exactly two years since Steve Jobs' announcement that he was taking a 6 month break in order to have a liver transplant.
Daniel Ernst, analyst for Hudson Square Research speculated that "This time around you have to question his ability to bounce back."
Jobs himself said in an email to Apple employees: "I have great confidence that Tim (Cook, COO of Apple) and the rest of the executive management team will do a terrific job executing the exciting plans we have in place for 2011. I love Apple so much and hope to be back as soon as I can," Jobs wrote.