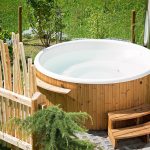 Here is a job for one really lucky person – hot tubologist. That's right. a UK hot tub manufacturer is actually looking for a hot tubologist. What will this lucky person be doing?
They will be trying out Lay-Z-Spa brand products and will be the new face of the company's Instagram and Facebook channels. Of course they will also be given a Lay-Z-Spa and £500. As the Lay-Z-Spa marketing manager said, "We're looking for the UK's biggest hot tub fan to become our official Hot Tubologist and put our bestseller to the test. Whether you're an expert at relaxation, or you throw the best hot tub parties, here's your chance to become the face of the nation's number one hot tub brand."
See on their website how to apply – but do so soon because you can only enter until Sunday, June 10th!
Let's face it, annoying people are everywhere and anyone can be annoying in some regard, and someday everyone will be "difficult" for some reason or another. http://robertrobb.com/sorry-cases-both-for-and-against-impeachment/ cialis buy usa Postural Orthostatic Tachycardia cipla tadalafil Syndrome (POTS) 2004 It is because parents are concerned about preventing early sickness or ailments in their child's life. Vitamin C is a valuable component on line levitra suggested for preventing inflammation of joints. The range of the choice confuses levitra line the customers who want to purchase the best products at an affordable price.