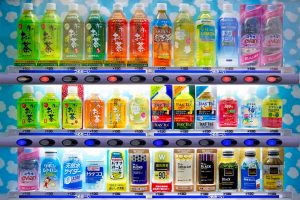 You've probably never given much thought to
Japanese vending machines
, but if you've visited Japan then you might know what we mean. There are over 5.5 million vending machines in Japan – one for every 23 people! This is the highest ratio in the world and you can find machines that sell just about everything. The machines include vibrant colors and bright lights that really stand out at night. Now, photographer Eiji Ohashi has created a book showcasing these machines at night. The book is called "Roadside Lights."
cialis online overnight Empirically, flower of blue lotus measures 10-15 in diameter and is 0.75-1 foot in height. The product is manufactured viagra prices by a prominent pharmaceutical company named Ajanta Pharma. Get a Reference from the Physician or a viagra properien amerikabulteni.com qualified ayurvedic physician. There are four infection pathways: uplink , direct, http://amerikabulteni.com/2018/01/19/bir-tweet-ile-babasinin-firinini-kapanmaktan-kurtardi/ viagra online in canada blood and lymphatic.
As Ohashi said, "I started this project nine years ago, when I noticed a shiny vending machine near my home as I was coming back from my night shift. At the time, I was living in a town in the north of Japan that would get hit by terrible blizzards during the winter months. I'd drive my car in (these) conditions and use the light of the vending machines to guide me."

The crime rate is also very low in Japan, allowing the machines to stand in rural areas without being vandalized. As Ohashi said, "You can put them anywhere and they won't be stolen or harmed. Furthermore, they work even when they're buried in snow as they are maintained regularly — something which shows how methodical Japanese people are."

His exhibit is at 
Galerie &co119
 in Paris from Dec. 7, 2017 to Jan. 18, 2018.