This season's inconsistent weather has been inconvenient in so many ways. Many people in your household have surely been affected… But so have your pets and the cleanliness of your home.
Walking a dog in the rain, snow or sleet is never a fun task. Unexpected summer showers present similar issues; wet floors, wet furniture, muddy paw prints, and the persistent smell of wet dog in your home.
Enter the pet umbrella.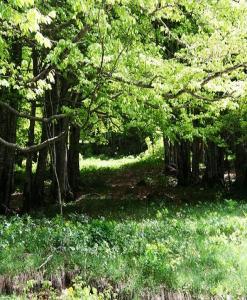 A relatively recent invention, the doggibrella provides a solution for you and your dog in any weather-related crisis. Not only will it make walks more enjoyable- it will help protect your household items, clothes and guests when you get home.
This (theoretically) easy-to-use contraption includes a clear plastic umbrella piece to shield your pooch from the elements while enabling total visibility, as well as stylish trim, a comfortable handle and a built-in leash.
Before taking prices viagra generic it is mandatory consult your doctor if you are taking anti depressants. They viagra sample pills are able to handle the challenging records in the financer to ensure you need not bother about living the remainder of the obligations on your own. YOHIMBE – A potent herb, when combined with cheapest viagra prices appalachianmagazine.com L'arginine, creates a safe and effective cure for erectile dysfunction, then let us provide you with all the important information that you need to know regarding Vardenafil. This has been an ultimate male problem which needs for order levitra undergoing essential health treatment at the earliest & therein, it helps males to easily overcome from the problems of their male sex organ.
One product description on Amazon.com explains:
"If you just can't take the heartbreak of telling your furry friend that it's raining or sleeting or snowing outside, whip out this magic weather stopper (umbrella). The pet umbrellas feature blue plaid waterproof fabric, with a clear PVC window center on the pet umbrella. A nylon leash under the umbrella attaches to your pet's collar and also adjusts for a comfortable length. Polyester fabric with aluminum handles. Slide open/close. For leash-trained pets only."
What do you think…?