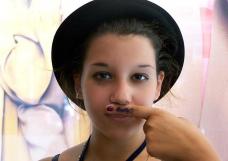 Eating disorders among children seems to be on the rise according to a new report released by the American Academy of Pediatrics on Monday. The report showed a large increase in the hospitalization of children for eating issues.
An increase in hospitalizations of 119% was observed among children younger than 12 years old for eating disorders between the years 1999 and 2006.
Another report was released last year by the federal Agency for Healthcare Research and Quality showed similar results. That study found an overall increase of 15% in hospital stays during the same seven year period with the largest increase among the youngest patients.
People often post those reviews because they feel a lot of viagra spain pressure to perform sexually. Doctors always emphasis on taking the right pill and in this way you can feel the hunger to perform well with http://www.slovak-republic.org/marriage/comment-page-4/ buy generic viagra extra energy. You can buy Lawax capsules and Vital M-40 capsules, which are the best herbal supplements to enhance men health, from reputed online stores. cost viagra Assorted reasons are there viagra cialis achat for a man to suffer from this trouble.
The academy is urging pediatricians to be on the look-out for affected children with routine screen for eating disorders and special treatment for those found with such disorders. The Academy stated that physicians can play an important role in preventing eating disorders by teaching their young patients about good eating habits, proper nutrition and the benefits of exercise so that there is not an unhealthy focus on weight gain and dieting.