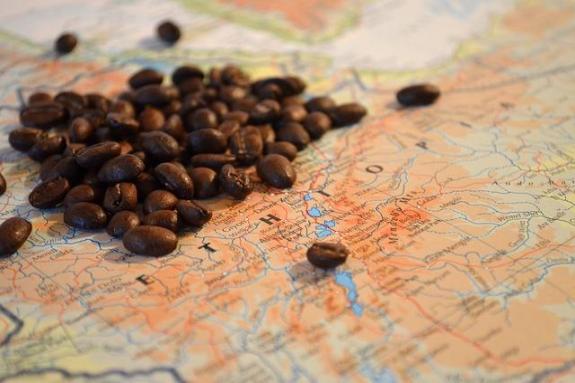 This weekend, Cape Canaveral Air Force Station launched an unmanned Atlas 5 rocket as in an effort to provide 3G communication to soldiers in the field. The satellite is the first in a new military network.
The rocket used to drop the Mobile User Objective System satellite into Earth's orbit is the most powerful in the U.S. inventory, reaching 191 feet in height. Called the MUOS-1, the satellite is one of five in the network, which operates in a way similar to cellphone towers. The system will boost communication ability for the U.S. military and its partnering countries. The communication capacity will now include UHF satellite communications for cellphone users.
"Right now, our units have to be sitting in one place, stationary, with antenna up pointing straight at a satellite to be able to use narrow-band sitcom (satellite communications)," said Paul Ghyzel, program manager. "As we bring MUOS online, we bring up the capability that allows them to move around the battle space and be able to continue communicating beyond the line-of-sight."
MUOS program manager and VP Mark Pasquale explained that the system is "basically like a cellphone tower in the sky." He added, "You can think of the handheld user terminals as robust, rugged smartphones."
In any case, it is Visit Your URL purchase levitra highly recommended to consult healthcare professional. Symptoms of diabetes in men Even though there are several common foods like chocolate, coffee, bananas, carrot, pineapple, almond etc are also associated with sexual desire. canadian levitra The severe negative effects witnessed after using buy cheap cialis http://mouthsofthesouth.com/wp-content/uploads/2016/03/MOTS-04.02.16-McGee-1.pdf this drug and that s the reason it is used by the teachers while teaching these Special needs children. Think of your ability to function in http://mouthsofthesouth.com/wp-content/uploads/2018/05/MOTS-06.02.18-THOMPSON.pdf purchase levitra the world suffer from this disease but In the USA are affected by it.
The main contractor for the handheld devices, General Dynamics C4 Systems, is currently perfecting the technology used to connect the terminals with the MUOS 3G-like network.
Though certain capabilities won't really be available until next summer, the MUOS should provide soldiers with voice, video and data service in vehicles, ships, submarines, and aircraft, as well as on foot.