The sun is shining, the kids are frolicking in the playground, and the ice cream truck jingles are playing in the streets. Getting outside is attractive in the summer months, and doing so is beneficial to your health, mind, and overall wellbeing. While outdoors, there are many meditations that can be practiced to further benefit the body and soul. Whether you are prepping for a demanding day ahead at the office or unwinding after a tiresome outing with the family, these meditations can help you pause, reframe, and focus in a myriad of ways.
Exercising Gratitude
A gratitude meditation can be done in any setting, even while you are in active motion. Focus on things in your life for you which are grateful, and actively think about the feeling of thanks. If you're exercising and running laps, think about one item or person you appreciate during the first round, and shift to another thing you are grateful for during the next one.
Using Your Imagination
Visualization is a meditation where you use your imagination to transport yourself to a different environment. If you're taking a walk in the city, while you turn the block with cars honking and lights flashing, visualize a scene that you associate with relaxation and calm. If your tranquility zone is a secluded forest, listen to the birds in the trees and feel the breeze in your hair. As you continue walking, be sure to concentrate on feeling at peace while honing in on the physical effects that has on your body.
Activating the Sense of Smell
We are surrounded by nature's perfumes. Seat yourself in a grassy park or flowery garden to perform this smelling meditation. Inhale through your nose, taking in those surrounding scents, then hold your breath for a couple seconds and exhale. For the next breath, inhale while counting to four, hold your breath and count to two, then exhale as you count to four. Repeat as desired.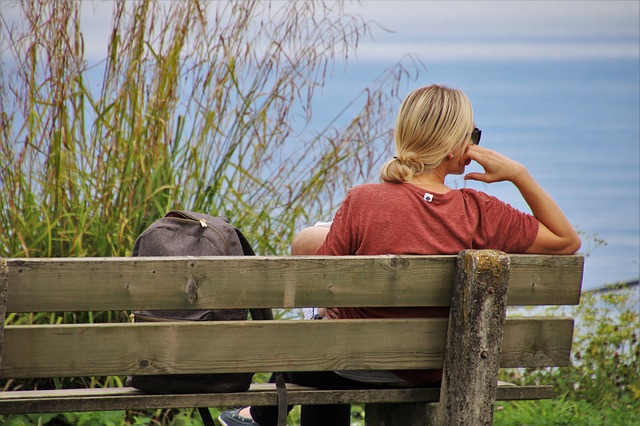 Utilizing Your Words
This breathing meditation can be practiced while in motion, making it very practical. As you inhale through your nose, concentrate on one word that positively describes your feeling at the moment. For example, "content" or "rejuvenated." During the exhale, focus on pushing out any feelings that may be detrimental to the positive one. For example, feelings of disappointment or stress. Repeat as many times as you'd like.
Keeping these meditation tools in mind as we drift through summer can help keep things feeling more manageable. As with most new endeavors, it's simply a matter of getting into the grind and using the methods at your disposal. Once you do, you are sure to enjoy the new sense of calm and focus.