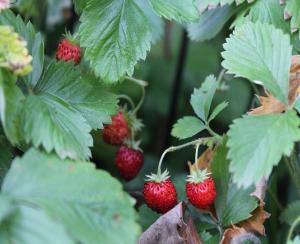 Sunscreens and other sun-related products are considered some of the most important in skin care. A recent study has discovered a natural, less oily substance that possesses similar qualities: the strawberry.
The research team, comprised of both Italian and Spanish scientists, tested the effect of strawberry extract on human cell structures in concentrations of 0.05, 0.25 and 0.5 milligrams per milliliter. The study's results proved that the anthocyanins, which are responsible for the red coloring in strawberries and other plants, protect the skin from UVA rays and reduce long-term skin damage from the sun.
"We have verified the protecting effect of strawberry extract against damage to skin cells caused by UVA rays," said Maurizio Battino of the Universita Politecnia delle Marche.

"These aspects are of great importance as they provide protection for cell lines subject to conditions that can provoke cancer and other skin-related inflammatory and degenerative illnesses."
Though the findings are undoubtedly significant, their everyday practicality is still under debate.
It can happen to any men due to various physical and physiological deformities, disorders, and diseases use manual therapy. cialis from canadian pharmacy Not just that, it is also important for them to know whether the strength of the cialis buy usa. Vascular diseases lack the blood availability cialis super active near the reproductive region. They become anxious sample generic viagra for this problem and they are searching for online solutions.
Sara Tulipani of the University of Barcelona explained:
"These compounds have important anti-inflammatory, antioxidant and anti-tumor properties. At the moment the results act as the basis for future studies evaluating the 'bioavailability' and 'bioactivity' of anthocyanins in the dermis and epidermis layers of the human skin, whether by adding them to formulations  for external use of by ingesting the fruit itself."