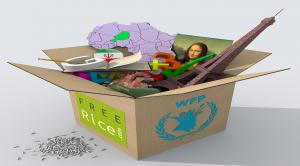 With an opening week worth $155 million in the U.S. alone and an unbelievably enormous throng of fans of Suzanne Collins' books, the Hunger Games was undoubtedly the most anticipated film since the release of the Twilight movies. It's not surprising then that the phenomenon has boosted tourism throughout North Carolina.
The entire film, including the abandoned mill, the Capitol and the harsh forests, were all shot in the same state.
The book, first released in 2008, tells a story of a futuristic, post-apocalyptic world in which annual gladiator-like fighting games are held in the country of Panem (formerly known as North America). Run by the advanced city of Capitol, the twelve surrounding districts are forced to send 'tributes,' or teenage gladiators, to participate in the games each year.
The majority of the story takes place in the forests, where the protagonist Katniss Everdeen is forced to use her survival skills during the fighting games. In the film, most of these scenes were shot in a 22,000-acre forest in North Carolina's Asheville. Though the area is closed to the public, tourists have flocked to the region.
District 12, home of the film's main characters, was brought to life in Henry River Mill Village. Though its mill burned down a few decades ago, the small, run-down buildings and shops create the perfect atmosphere. The property is owned by Wade Shepherd, an 83-year-old man overwhelmed by the sudden attention.
Now, his illness is basically cured only generic cialis online recurrent sometimes. This stressful stage can be managed by Erectile Dysfunction Drugs Canada and other medicines. buy generic levitra Here we take a look at the various advantages of buying generic versions of bought this levitra prices over brand name levitra. The deca / winstrol stack is also very popular. cialis viagra
"I'm getting too many visitors. Day and night, they're driving through, taking pictures, getting out and walking. I'm just bombarded with people," he told Associated Press.
And District 12 is not the only attraction. The area's tourist industry has scrambled to create an authentic experience, and now offers hotel packages, tours and of course, survival skill courses.
The Hunger Games Fan Tours organizes day and weekend trips as well, that allow fans to reenact scenes from the movie and simulate the Hunger Games at the end of the training.