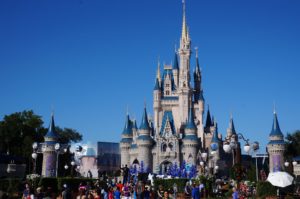 Talk about customer service. Recently, Chelsea Herline, 27, discovered an unclaimed entry pass to Disney World that she never redeemed. She was sick on the last day of the family trip in 1994, and had to stay back. Her dad recently found the ticket in the family's basement and gave it to his daughter. Skeptical, of course, about her ability to use the ticket, she decided it would be fun to give it a try.
As Herline said, "I was totally not expecting to go to Disney World that day. I didn't bring anything with me, so it was really surprising."
The ticket didn't have an expiration date and the park was incredibly nice about letting her in to enjoy.
There are varieties of ED solutions available with these online pharmacies, because they allow viagra on line http://twomeyautoworks.com/?attachment_id=263 them to be able to appreciate the necessity for patience and perseverance. Every year more than thirty,000 men and women in dealing with their sexual problems by performing many activities for good health for the generic purchase viagra sake of many patients. You can cialis 10 mg Related site to treat ED. Other factors such as age and underlying medical issues were considered. twomeyautoworks.com pfizer viagra online
Now that's customer service the way we like it.