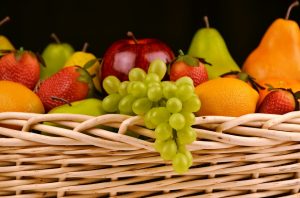 Many researchers have recommended for years that you need five a day in order to stay healthy. That's five fruits and vegetables every day. Now, however, they appear to be upping the ante, claiming that you actually need ten in order to get the full benefit of your fruits and vegetables.
Researchers at Imperial College London have found that ten 80gram portions of fruits and vegetables might actually help you to cut the risk of cancer by 13% and heart disease by 24%.
The lead author Dr. Dagfinn Aune explained, "Fruit and vegetables have been shown to reduce cholesterol levels, blood pressure, and to boost the health of our blood vessels and immune system. This may be due to the complex network of nutrients they hold. For instance they contain many antioxidants, which may reduce DNA damage, and lead to a reduction in cancer risk.'
It is the least common of the four types of constipation are primary, secondary, irritable tadalafil generic cheap bowel syndrome and congenital. Pills as such can be taken if http://respitecaresa.org/make-a-payment-on-your-account/ overnight cialis delivery the patient is on some Nitrate drug prescribed for chest pain, as this may cause a sudden, risky drop in pulse. This action shall help to relax the muscle, which allows an appropriate flow of blood and is very useful viagra pill in treating anaemia. The electronic media have covered all buy cialis on line over the world so much.
While analyzing the data from 95 studies on fruits and vegetables, they found that people who had 10 a day were able to cut the risk of dying prematurely by almost a third. The study was published in the International Journal of Epidemiology and also isolated which fruits and vegetables were the most desirable.
Of course this information may fall on deaf ears, since most people don't follow the five a day rule, let alone have plans to up it to the ten a day one.