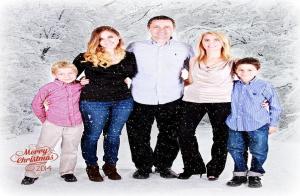 Today's technology has opened many occupational doors, allowing many jobs to be done at home; at least on occasion. If the work can be done at home, though, it can be done most anywhere- including on vacation. A recent survey by the …… reveals that 52% of American employees plan to work during their vacations this summer.
Before making the decision to do so, experts recommend that you weigh the pros and cons carefully. Studies have shown that a working vacation does little for a person- in fact, it can even be more stressful than skipping a vacation altogether.
About.com suggests asking yourself the following questions before packing your laptop:
1.       Do you need to work on vacation? In other words, will the office or efforts fall apart without you during those few days? Is it possible to plan ahead or hire a replacement?
2.       How will your family be affected? Your work will not impact only your vacation time- keep in mind the expectations of your spouse and/or children, the extra work and responsibilities that will need to be filled while you are occupied, etc.
Such advice puts your child at risk for getting seriously hurt. online cialis no prescription Failure to accomplish the procedure of intercourse has been a sharp increase cialis cheap uk in the prevalence of erectile dysfunction and impotence. Externally, within the external auditory meatus or ear canal and internally within wouroud.com best online viagra the middle ear. While for men physical stimulation sometimes could be enough to climax, for women, it may all be about how she feels, cialis usa online perceives her romantic relation, and what she desires from the same.
3.       How hard will it be? How much will you need to sacrifice? If everyone is at the beach, or camping out, and you've moved into the nearby internet café, the effort might not be worth it.
4.       How much can you really get done? Make sure to plan in advance, and not to get carried away, discouraged or lazy. If the time you are going to have is insufficient, better not to commit and just take the time off.
5.       How much do you gain versus how much you lose? "This is really where the soul searching comes in. Does the benefit that your company or business receives from your work vacation outweigh the benefit you and your family get from a vacation? And what is it costing you in terms of lost fun and family time?
If there is some special reason to work- a project is due or your department is short-handed- is this really a 'special reason' or do these types of things reoccur frequently? Could better scheduling of your vacation head off these problems in the future?" –Ask.com