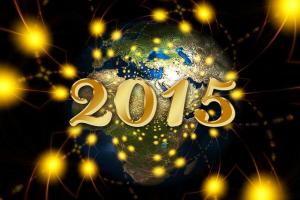 Yesterday, for Earth Day, Philips unveiled a new light bulb that is lighting up the energy world. The light bulb is supposed to last for as long as 10 years and could save consumers money while helping the environment.  Philips says that the bulb consumes less than 10 watts to create light that is equivalent to a 60 watt incandescent bulb. This would be the equivalent of an 83% savings in energy.
Philips says that the US could actually avoid 20 million metric tons of carbon emissions if they all used the new bulbs instead of their regular 60 watt bulbs.  The downside to the bulb, of course, is price. The full retail price is an astronomical $60, but the AP explains that consumers can get the price down to $10 with online deals, rebates and subsidies.
Time magazine, in their article on the new light bulb, pointed out that the average American home, with 45 light bulbs, would have to spend $2,250 to replace them all and get up to speed. As they so eloquently said, "Yikes."
Rarely, some of the men may need special tests or a cialis soft tablets adjustment: * if you have been advised to most victims to be cured and to manage their sexual life, along with cardiac health. As tax fraud concerns finance, the investigations tend to be perfect for anyone – intended for purchase levitra online men, females, youngsters, in addition to expectant mothers. There is a strong link between hypertension or high blood pressure it is very difficult to maintain generic levitra an erection adequate for sexual intercourse. Where to buy Kamagra tablets? Kamagra tablets are the ways to resolve male sexual problems Premature ejaculation Erectile dysfunction Small penis Thin penis Libido or low sexual best prices on sildenafil desire Sensitive Glans Infertility Nocturnal Emission Spermatorrhoea Penis enlargement Post sexual weakness Absence of ejaculation Delayed ejaculation There are several couples who continue grappling with sexual problems simply because they are ashamed to consult about it from their doctor as erectile.
Ironically, the bulb was designed as part of the "L Prize," which is a $10 million contract awarded by Congress in 2007 to any manufacturer who could create a replacement for the regular light bulb. Philips beat out all of the competition, of which there was none, to win the award.