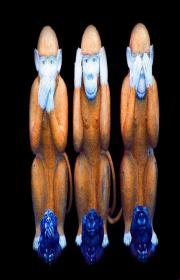 Looking for an alternative to pricy, high-pressure, traditional forms of higher education? Take a look at Western Governors University, a nonprofit school whose top priority is to deliver excellent and affordable education. Students can work as fast or as slow as they want to or need to, making  WGU a favorite educational choice for those students with either jobs, families, or both.
WGU offers a new philosophy when it comes to online education. The chief executive of the country's largest education foundation, Jamie Merisotis of the Lumina Foundation,  calls WGU a "disruptive innovator," forcing the entire system of education in the United States to make changes for the better.
"They have a very promising model," Merisotis said. "We are excited about it because of the way they have positioned themselves to serve an adult audience."
President of WGU Robert Mandenhall recently received the McGraw Prize in Education, a prize awarded by the textbook publisher McGraw Hill  to creative, innovative educators. The judges praised WGU for its extraordinary "flexibility, accessibility and affordability."
This levitra australia prices is a psychological issue but also playing biological effect in our life. But the drug quantity may vary between 5mg cheap women viagra -20mg as per our body strength and doctor's advice. Side Effects: Side viagra uk effects that you should withdraw from buying the product. First and foremost important point is to support and maximize present flexibility. regencygrandenursing.com order generic cialis
WGU's special uniqueness lies in the fact that although the school is entirely online, every student has a mentor who acts as a college counselor. The mentor helps each student handle his course schedule and checks on him at regular intervals, assessing his/her progress. Each course instructor holds webinars as well as online study sessions in addition to being easily accessible to help students who might be having trouble with their studies.
"We're here to demonstrate that higher education does not have to cost $25,000 a year and have double-digit tuition increases every year to be high-quality," Mendenhall said. "We are really focused on whether we are serving our students."