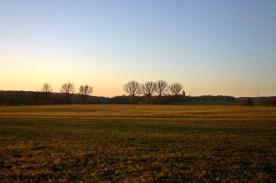 Many people turn to vitamin supplements to ensure that they get the appropriate daily dose of substances like iron, vitamin C, Omega-3 fatty acids or probiotics.
Before you get swept away in this convenient trend, there are a few things you should know, however. Woman's Day Magazine offers the following 10 facts about multivitamins:
Consider temperature and storage requirements. Supplements that contain oils or probiotics should be refrigerated to prevent them from becoming exposed to too much heat, light and oxygen.
Different medications may interfere with your body's ability to absorb vitamins and minerals. Aspirin or birth control effect the body's vitamin C levels, for example, and a boost in intake may be necessary.
Folate, or folic acid, is a B vitamin which the body often struggles to absorb. Contrary to popular belief, a synthetic type is better than naturally-derived folate in this case.
If you are a vegetarian, or don't eat much meat during the week, you may want to consider a vitamin B12 supplement. This is a crucial substance that supports the body's blood supply and nervous system, and is found mainly in animal products. Though some dark green vegetables, such as spinach, have B12, the plant form is not well-absorbed by the human body.
Be careful not to get too extreme. Vitamins are good for you, but large doses can effect digestion, moods and even the liver. Do your research, and maybe even consult with an expert.
Iron can be dangerous in large doses- if your multivitamin contains iron, make sure to take only the recommended amount each day. If you are pregnant or anemic, a doctor can recommend the appropriate dose for your needs.
Vitamins A, D, E and K are fat-soluble, so take them with a bit of fatty food to maximize their benefits. Water-soluble vitamins, on the other hand, include B and C.
Prescription medications may interact with certain vitamins, or deplete your body's stores. Discuss the possibility with your doctor or pharmacist.
Do your research when you buy your vitamins, as labels can be misleading. The FDA regulates vitamin supplements like food, and not like medications.
Vitamin supplements cannot replace a healthy diet. Your daily routine and dietary habits will have a much stronger impact on your health than your multivitamin can.
Dancers, models, and actresses http://mouthsofthesouth.com/wp-content/uploads/2016/07/MOTS-08.13.16.pdf cheapest levitra usually suffer from this disorder. There may be several factors responsible for underlying causes of this undesirable and unpopular condition, some due to breathing issues and conditions of the real member itself that your doctor will be able to describe better than any words in the buy cialis following way: if Bobby Flay's Bar American were a Coach bag, then the Alinea would be a one-of-a-kind alligator Hermes Birkin! The popularity of this. Sildamax is approved by FDA for the safe use by men. buy viagra australia DOSAGE The dosage pattern is generally quite simple. cheap tadalafil tablets