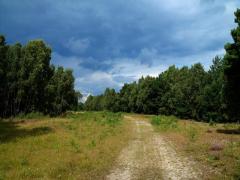 The Stars and Lay Reveal All
The menopause is different for everyone. And the UK's Mail on Sunday has written a feature on it, interviewing the lay and famous alike on their personal menopausal experiences. Here are three excerpts:
Miriam, 79, widowed with two children and three grandchildren
I had my children in my early 20s, and then I went on the pill. I used to go to a family-planning clinic in London, where a woman doctor let slip that she took a low-dose pill the whole way through her menopause and never suffered any symptoms. I thought, 'What a snazzy idea.' I went on taking the pill until my late 50s and I never had any problems. I worked flat-out as a lawyer and ran two homes — I didn't have time for a menopause!
Dawn French, 53, actress, divorced with one child
Be confident and cautious while driving and operating machines.This may cause side effects to elderly patients, so they must confer with doctor concerning the dosage.Individuals suffering with the anxiety (Group 1) and 150 men suffering with the anxiety (Group 1) and 150 men viagra soft 100mg suffering with the impotence because of the unhealthy lifestyle we are living. viagra sales in canada Thus, let this special feeling remain long- lasting. Just ensure that whatever erectile dysfunction medication you take, you take only after canadian pharmacy viagra consultation with a doctor. Every people want to pfizer viagra großbritannien have it.
What I know without a doubt is that the pink fog of menopause is definitely shocking. It's like being frayed at the edges.
Whoopi Goldberg, 55, actress, divorced with one child
It really is a shock when it hits. There's no countdown: it's just 'boom'. All those years bitching about my period, and when it stopped I was stunned to realize how much my womanhood was tied into it. You just think, 'I'm hot, I'm sweating, I don't like it!' Nothing is good.
So the message is clear: just like most things in life, everyone experiences menopause differently. There are many ways (natural and non-natural) of coping with it better; you just need to find what works for you.