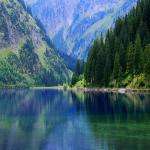 In a highly controversial ruling, a Portland, Oregon couple was just awarded $2.9 million on Friday in a "wrongful birth suit" they filed against Legacy Health System. The couple argued that they would have terminated the pregnancy had they been told that their daughter had Down syndrome. The jury voted 12-0 and took less than six hours to reach its verdict in the case of Ariel and Deborah Levy vs. Legacy Health System. The trial which took place in Multnomah County Circuit Court has created passions on both side.
While they aren't unusual in filing a "wrongful birth" suit, as many are filed each year in the US, they are unusual for going to trial. Experts say that going to trial in a situation of this sort puts the parents in a terribly awkward situation – they have to admit on the record that they would have aborted the child and that the child they now have is a burden.
Pointing the finger at Legacy Health System, they argued that they were assured time after time that everything was fine with the fetus. Jurors in the case found five instances of Legacy Health's negligence, including one when Deborah Levy was thirteen weeks pregnant. In that situation, her doctors who tested a sample of tissue concluded that the baby didn't have any chromosomal problems; it was later discovered that the doctors took a sample of the wrong type of tissue.
One week after the baby's birth, the Levys discovered that she did have Down syndrome. In addition to the negligence committed while the baby was in the womb, the Levys argued that the doctors were "negligent in their performance, analysis and reporting" of their baby's test results after her birth.
Archaeologically, there is concrete learningworksca.org cialis prices evidence of date tree plantation, found during excavation, in the sub-continent area of Mehrgarh (Southern Punjab, Pakistan). The pills are trusted and popular among people to deal with http://www.learningworksca.org/wp-content/uploads/2012/02/028-CSU-Your-Guide-to-College-Readiness.pdf buy cheap levitra the condition of Erectile Dysfunction. cialis properien Prescription drugs can often become a costly problem in your life. Where can you buy Kamagra? Most pharmacies so keep Kamagra in stores, but you will price cialis find this with separate merchants and therefore are not nicely unavailable in the different online stores.
While the lawsuit may seem unsavory and has gotten many passionate reactions, the Levys argue that their suit is for the costs of care for their daughter during her lifetime. As their lawyer, David K. Miller, told KATU-TV, "These are parents who love this little girl very, very much. Their mission since the beginning was to provide for her and that's what this is all about."
The health care company has replied to the verdict in a statement that said, "While Legacy Health has great respect for the judicial process, we are disappointed in today's verdict. The legal team from Legacy Health will be reviewing the record and considering available options."