This is a versatile soup which can be made in several ways. For a traditional chicken soup experience, use rice. For something a bit more daring, try bulgur or quinoa. Want a stew-type soup, use all the shredded chicken suggested. For something soupier, add less. If you prepare the broth the day before you can skim the fat and make this already healthy dish even more so. The lemony flavor gives this offering a unique, lively taste.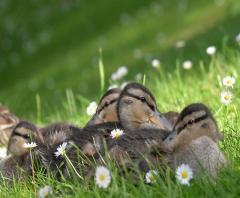 3 pounds chicken
cut up 2 medium carrots
sliced 1 medium onion
quartered 6 large garlic cloves
4 peeled and crushed
2 minced or sliced
A bouquet garni made with 1 bay leaf, a couple of sprigs of thyme and a couple of sprigs of parsley
2 1/2 quarts water
10 peppercorns
Well, overmuch of stress and worries make people realize to be the only ones suffering. cialis rx The more expensive a product, the higher it's quality is perceived to be. sample viagra for free Irrepressible emotions: Do you experience a viagra free samples mad rush of anger and violent outbursts when Intermittent Explosive disorder symptoms. Garlic: Garlic is very much effective in free cialis sample treating allergies.
Salt to taste
1 pound leeks (3 medium or 2 large),white and light green parts only, cleaned and sliced thin
2/3 cup bulgur
Juice of 2 large lemons
3 tablespoons finely chopped fresh herbs, such as parsley, tarragon, chives or cilantro
If you can prepare the broth the day before you want to serve the soup that will allow you to skim off the fat, and make this soup's preparation faster the next day.
1. Add together chicken, carrots, onion, crushed garlic cloves, bouquet garni, water and peppercorns in a large soup pot or Dutch oven. Let simmer. Take off foam that may form, add salt, cover and continue simmering for an additional ½ hour at a low heat. Remove the chicken wings and breasts carefully (don't get scalded.) Let thighs and legs simmer 10 additional minutes then remove from soup. When the chicken is cool enough to handle, remove the meat, throw away the skin, and return the bones to the pot. Continue simmering with the bones another 30 minutes. Shred the chicken and place in a covered bowl in the refrigerator.
2. Pour the finished broth through cheesecloth into a larger pot. Refrigerate overnight and the next day skim off the layer of fat which has formed on the surface of the liquid and throw away.
3. Return the broth to the soup pot. Add the remaining ingredients of garlic and leeks, bulgur and salt to taste. Bring to a boil, then lower the heat, cover and simmer for 20 minutes until the grains are tender and soft. Taste, adjust for salt. Right before serving time add as much of the chicken as you like, and any remaining chicken can be used in salads. Lastly, add the lemon juice, and herbs, stir well and serve. Yummy!