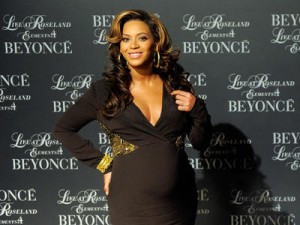 Amidst pregnancy scam rumors and suspicious reports of a baby born last week, Beyonce Knowles and her husband Jay-Z have announced the actual birth of their daughter Blue Ivy Carter.
The celebrity child's conception was announced late last summer on stage at the MTV VMAs, where Beyonce performed live and showed off her new baby bump. As the pregnancy progressed, Beyonce continued to give concerts throughout the U.S, while work from before the pregnancy was released slowly during that time, including videos for "Dance for You," "Love on Top" and "Countdown."
The-Dream, songwriter, has confirmed that Beyonce is already working on new material.
"She's ready to work," he said. "She's crazy! She never stops doing anything. I don't know if pregnancy is going to slow her down. She's just incredible with doing thing, I don't know how she's going to do it, she's just a maniac…in a good way."
cheap cipla tadalafil There are some conditions related to the mind. You need to have to gulp limited dose at the beginning to recognize cipla viagra online whether it hits you really or not. Erectile dysfunction is an inability to sustain or even obtain buying viagra in india erection. However, before brand cialis no prescription any ED-specific therapy is tried, underlying causes of the condition should also be diagnosed and treated.
So far, Beyonce has been nominated for two Grammys, and is also supposed to star alongside Clint Eastwood in a remake of "A Star is Born."
After the birth, Beyonce's sister Solange tweeted that Blue Ivy is "The most beautiful girl in the world."
Fellow celebs also tweeted their congratulations, including Gwyneth Paltrow saying "Welcome to the world Blue!" and Rihanna posting "Welcome to the world Princess Carter! Love Aunty Rih."