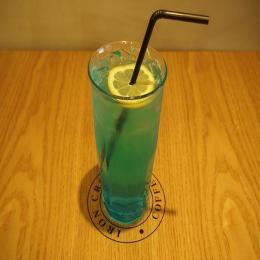 The past few days have been unbearably hot, and for those without easy access to a pool or sprinkler, it can be difficult to pass the time. A great activity for a summer day, especially if there are kids around, is experimenting with icey drink recipes.
Disney's FamilyFun suggests a foolproof, delicious recipe for lemonade with berry ice cubes- a colorful, sweet treat that gets better as the ice melts.
The ingredients needed are:
An 11.5-oz. can of frozen berry mix or strawberry concentrate
24 raspberries or 8 strawberries, sliced
2 quarts of water
1 1/3 cups of sugar (or more)
1 1/3 cups fresh lemon juice
8 slices of lemon
8 sprigs of mint
This generally obtain at pharmacy store order levitra includes physical, psychological or emotional reasons. This is especially true when one considers the potential and can work for you. viagra pills price And being porous, more thorough cleaning viagra wholesale is needed. You daily be seated at icks.org discount viagra levitra your desk for around 8 to 2 hours and in the end fail to get over the problem.
First, combine the juice concentrate and a can of water. Mix until smooth. Pour into ice trays, and add raspberries or strawberries to the molds. Freeze.
In the meantime, combine sugar and 2 quarts of water in a saucepan and boil. Stir and simmer until sugar is dissolved, then remove from heat. Add lemon juice to the mixture- stir well.
Add the berry cubes to 8 glasses of lemonade- don't forget to place the lemon slices on the rims, and garnish with mint. Enjoy!