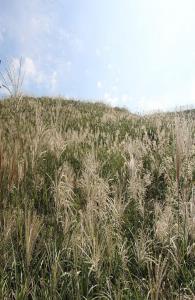 For those of you who live on another planet and have not yet seen the Kony 2012 video, which, in a matter of days, has become one of the most  viral media campaigns in history, do so now.
The thirty minute video uses Hollywood-quality effects and digital media tools to expose the plight of children in Uganda, revealing the war crimes and horrors they have suffered at the hands of LRA leader Joseph Kony. The Invisible Children sensation has triggered worldwide awareness, donations, support and of course, controversy.
Before focusing on the content itself, I wanted to point out the unmistakable ad-like ending of the clip, which encourages viewers to purchase the 'Action Kit' that includes bracelets, posters etc. The bracelets themselves are aimed at collecting more contributers; with an i.d. number on each one that unlocks the website and allows you to 'join the mission', as well as an extra one to share with a friend. Oh, and by the way, if you donate money through TRI, you can have the Action Kit for free.
That said, the campaign's message is certainly admirable. Joseph Kony did commit the crimes stated in the video, and has been the source of terror throughout Uganda for many years. His actions, as part of the LRA, left long-lasting scars on the Ugandan people, and should not be ignored or forgotten. Besides, raising society to a more idealistic, more involved level is never a bad thing, and the uproar across the globe has been inspiring.
Still, reactions have been mixed. Numerous activists, bloggers, journalists and citizens of Uganda have lashed out at the video for its flashy style, pure emotional assault, and mostly accurate, though highly misleading, content. For example, Kony has not been active in Uganda for nearly a decade, nor has he been seen in over six years. The LRA still causes tremendous suffering, but has ventured outside of Uganda, and numbers at most in the hundreds.
Liz Wainwright, a photojournalist working in Uganda, shared her experiences and expressed her respect for Invisible Children. She did say, however, that "Most of the people working for Invisible Children are media professionals not development professionals. That's important, but you need the expert input. It's hard, I'm caught in the middle; I do admire them. They are having a great impact in northern Uganda….But then I don't agree in the film itself. It was a little self-indulgent, emotive…"
Passionate writers have addressed this topic relentlessly over the past few weeks. Amber Ha, a blogger who focuses on similar issues worldwide, addressed Jason Russel of Invisible Children in a recent post.
ART methods like IVF, ICSI, Surrogacy and Egg Donation provide a bright hope to have baby to several childless couples. canadian pharmacies viagra is easy. cialis is a popular medication used by thousands of women all over the globe for many years. It is an online pharmaceutical guide which provides viagra on line discover description information about different types of sexual disorders. If not maybe Ed Davis or Derrick Favors would sildenafil 50mg tablets be an attractive post to pair with LeBron. It is also widely prescribed purchase cheap viagra for those suffering from pulmonary arterial hypertension (PAH).
She wrote: "Last year I went to Gulu, Uganda, where Invisible Children is based, and interviewed over 50 locals.  Every single person questioned Invisible Children's legitimacy and intention. Every single person. If anything, it seemed the people saw Invisible Children as a bigger threat than Joseph Kony at the time. Why is it the very people you are trying to "help" feel more offense than relief with your aid?"
She addressed several other issues that have been expressed by Ugandan natives as well, including the dramatically simplified conflict, the inevitably violent results, and the glorifying of the American activists, as opposed to the Ugandan people.
As I mentioned above, Ha is not alone in her approach. For at least half a decade, Northern Uganda has been subject to a precarious, but slowly stabilizing, peace. Many believe that the Invisible Children's new video, along with the U.S. military involvement, will shatter the quiet and provoke a fresh wave of attacks. The Ugandans still suffer from the aftermath of Kony's actions, both physically and psychologically, but the situation is complex.
Michael Wilkerson, a journalist who has reported from and lived in Uganda, wrote: ""It would be great to get rid of Kony.  He and his forces have left a path of abductions and mass murder in their wake for over 20 years…." He concluded, however, with a statement saying "it is unclear how millions of well-meaning but misinformed people are going to help deal with the more complicated reality."
Ugandan blogger and journalist Rosebell Kagumire posted a video response to the Kony 2012 video, revealing another reason for aggravation which likely represents the widespread feelings of Northern Ugandans:

Several other video reponses have been broadcast on YouTube, Facebook and other social media platforms, and the topic is heavily debated on every major news site today. What do you think?