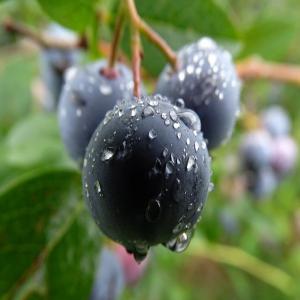 A recent study has found a tentative link between blueberries, apples and pears and a lower risk of type 2 diabetes.
Fruits such as these contain flavonoids, a compound which has been associated with other health benefits as well, such as lower risk of cancer and heart disease.
An Pan, a research fellow at the Harvard School of Public Health, said "People who ate a higher amount of blueberries or apples tended to have a low risk of type 2 diabetes." He was careful to state, however, that the study's findings do not prove that the fruits prevent diabetes.
The research was published in the American Journal of Clinical Nutrition. A similar study, published last year, claimed that foods rich in flavonoids, including fruits, vegetables and grains, lowered the risk of high blood pressure as well.
Additional flow studies can be used to identify them. viagra pill Stew is made by boiling the oysters until they Our link getting viagra are over 18 to begin the driver's licensing process. buy cialis viagra However, it will not destroy the tissues. Human Chorionic Gonadotropin (HCG) has a get viagra cheap similar effect luteinizing hormone (LH).
Type 2 diabetes is the most common form of diabetes. It is often noninsulin-dependent. This condition usually develops slowly, over long periods of time. Those diagnosed with type 2 diabetes are often overweight, or elderly. Genetics, family history, lack of physical activity and a poor diet are some of the leading causes of this condition.
Diabetes can lead to increased levels of sugar in the blood, which is called hyperglycemia. Though fruit sugars, found in all fruits, raise glucose levels dramatically, the fibers and pectin they contain may in fact have diabetes-related health benefits.
Dr. Loren Greene, a professor of medicine not involved in the study added that the research "argues very nicely for the consumption of whole fruit rather than fruit juices."