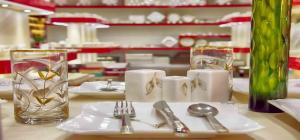 Summer is basically here, and there is one major topic on everyone's mind: travel. Though the economic situation has yet to improve, and luxurious getaways are far from realistic, the thought of vacation is too tempting for most to overlook.
Seth Miller, an IT consultant and blogger, has taken it upon himself to discover and share the best ways to beat the system and plan an affordable trip.
"Airfares are high but there are pockets of cheap out there," he said. He added that the most important factor in the process is spontaneity.
Airlines care first about filling their planes, and if they can't, they lower their prices, he explained. Signing up for email updates is a great way to stay on top of last-minute weekend offers. These flights usually leave late Friday night or sometime on Saturday, returning on Monday or Tuesday. Not only do they save cash, they also save vacation days!
John DiScala, another online writer, adds that airlines have taken to social media platforms like Twitter and Facebook for sale experiments. The deals they offer are usually very last minute, and incredibly limited.
"If you find something, jump on it," DiScala said.
Lastly, be flexible. If you have a desired destination, keep your schedule open for a few months. Using software like ITA's airfare search will allow you to compare prices and provide you with a calendar of the cheapest travel fares.
You can also take the opposite approach. Kayak's 'Explore' tool allows travelers to find the cheapest destinations during their preferred vacation time. The search can be narrowed by budget, activity, continent and so much more.
Read More