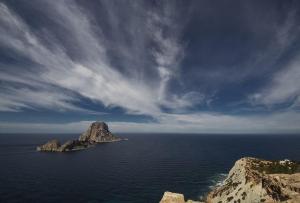 Summer is approaching, and with it the opportunity for soon-to-be graduates to celebrate their successful completion of their degrees.
According to Travel Ticker, the top five vacation destinations for such travelers are:
Amsterdam, Netherlands– The best time to go is between October and April, when deals will be cheaper and crowds sparser. The city offers both historical and modern attractions, including the Van Gogh Museum, Anne Frank House, and incomparable night life. Bike- friendly routes make the trip much more hands-on and affordable, too
Havan, Cuba- Though the island has been forbidden to American citizens in the past, the restrictions have been removed. Now the beaches, coral reefs, night life, culture and music are right at grads' fingertips!
Dublin, Ireland- Everyone knows the Irish are the best at celebrating- anything! The city's scenery and climate are perfect in May and June, and the locals are welcoming all year round.
Ibiza, Spain- Often mentioned in hip-hop music nowadays, the city is known for its outstanding night life, beautiful azure beaches and amazing DJs. The weather is perfect right as the semester ends, making it a perfect destination for those looking to party.
Prague, Czech Republic- Prague is the best destination to truly unwind, providing a more laid back and old-Europe experience. With amazing architecture, the Vltava River and great beer, the region is perfect for backpacking and exploration.