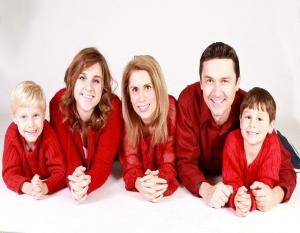 Summer is coming to a close, with one more week until school starts. With little time and nothing left to do, family members of all ages are getting restless and edgy.
TLC puts forth a few ideas for 'Family Night' in an effort to help parents end the summer with a happy bang.
The first is movie marathon night. Though is sounds pretty standard, there are a bunch of ways to shake things up:
Choose a theme. Whether its spy movies, Disney classics, musicals or Western, design tickets and a ticket booth to add to the atmosphere.
Spend the afternoon building a concession stand in preparation for the big night. Use Monopoly money, some cardboard and theater-style popcorn containers to serve the best snacks. Don't forget the soda, boxed candy and cracker jacks!
Make it competitive. Try a trivia game or a quick lesson in the history or making of the chosen movie. Think: special effect facts, sketches and artwork, trivia and more!
Dress up. Have both children and parents come to the showing dressed up as their favorite character. Include face paint, props and accents as needed.