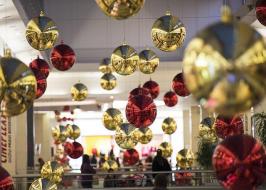 New Year's Eve is celebrated on the night of the last day of the year according to the Gregorian calendar. It is common for this evening to be spent celebrating at parties in which alcoholic beverages are drunk, with the climax coming at exactly midnight, when the old year is over and the new year begins. Many people even have a countdown to mark the changing of the year, and there are often fireworks and noisemakers to announce the transition.
New Year's Day is the first day of the New Year, and is usually spent relaxing and recovering from the previous night's reveling. There are often parades, competitive sports games and special entertainment which help to add to the happy atmosphere of the day.
In many countries outside the U.S. especially in Europe, New Year's Day is known as Sylvester. This is because December 31st, is the feast day of St. Sylvester. Sylvester was the Pope from January 31st 314 until December 31st 335. Although he was Pope at a pivotal time in history, there is not much known about him.