Some people think that elaborate nail decorations are less than classy; but Princess Beatrice and Princess Eugenie just raised the bar (or lowered it as the case may be) to allow for the rest of us to enjoy wacky and creative nail designs.
While at Epsom Derby to mark the beginning of the Diamond Jubilee, Princess Eugenie sported Union Flags on her fingernails. Now that's a patriotic display! Here are a few other creative ideas to express your hobbies, interests and background.



1. Summer has arrived. Why not create watermelon nails? Paint the nails pink and put black specks over them. Then, paint green on the tips.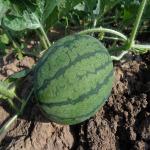 2. Break out your youthful look with Hello Kitty nails, Snow White and the 7 Dwarf nails or another similar design.

3. When winter arrives, try for some snowman nails or create a winter feel with small snow-capped mountains on each nail.
4. For those days when you're feeling your frilliest – why not enjoy flower nails. Paint your nails pink and then add flower patterns over them.
5. Bring in a Scottish feel to your day with plaid colored nails.