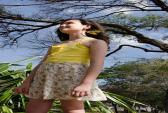 As the school year takes its leave and summer vacation takes over, it is important to keep our kids involved with more than just the internet and TV shows. One great way to do this is by looking for short, educational updates on the internet- this way, it shouldn't be too difficult to convince your child to cooperate.
Choosing a Subject… Art?
It is wise to choose a subject that truly interests your child, as well. For example, if your child is interested in art or design, you may want to encourage them to check up on the Metropolitan Museum of Art's website from time to time. They have a page dedicated to their current and upcoming exhibitions, which will undoubtedly fascinate your child, and may even encourage them to visit the museum during their free time, if possible. The featured exhibitions include 'Alexander McQueen: Savage Beauty,' 'Guitar Heroes,' 'Thinking Outside the Box' and many, many more.
Or American History?
Perhaps your child is enamored by American history. If so, Shapell Manuscript Foundation has a new online project called 'Between the Lines,' which they describe is as "a unique look at this day in history." Every few weeks the site features a manuscript that was written or is directly tied to an event that happened that day, many decades ago. The manuscript currently featured on their site is a letter from George Armstrong Custer to the Secretary of War regarding his little brother, Boston. Just this week, on June 25th, the Custer brothers fell at the Battle of the Little Bighorn in year 1876.
As strange as it may sound, the internet can be a great way to get your child motivated enough to leave the computer and pursue his or her interests this summer!