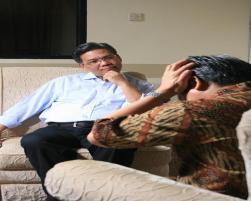 Did you know that there is a web site called HealthyPlace.com? And that it just won a Merit award in the category called Best Health Website? Well, chances are that you do know since this site is the largest consumer mental health site on the internet, receiving much more than one million visitors each month.
The winners were announced this past week on November 5th, out of almost 500 entries which were received for the Web Health Awards for 2010.
The site also received a Merit award in the web-based tool or resource category for its ground-breaking "Mood Tracker Tool" and a Bronze award for Natasha Tracy's blog on bipolarism, "Breaking Bipolar."
HealthyPlace.com is an authoritative web-site which offers accurate information as well as support to people with a large variety of mental health concerns. There are, according to many estimates, somewhere between 35 and 50 million people in the United States with mental health issues, making HealthyPlace.com an important and valuable resource for a large number of people.