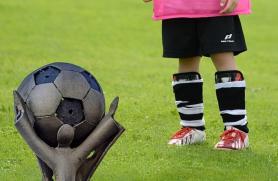 As the summer approaches, most people start to think about their looks. It's human nature to want to look appealing. Of course, even more important is your health and to make sure that you're within a normal weight range and that you're exercising.
How can you kickstart an exercise program now that it's about to be May? Here are a few ideas to get you started.
1. Make plans with a friend. It doesn't matter if you join the gym, go for walks or take up swimming. It's all easier with a friend and will keep you committed to your plan more consistently.
2. Find some type of exercise that you love. Look into joining Curves or doing kickboxing or enjoying Zumba. Any and all of these activities can make you happy.
3. Set a goal. Some people do better when they are working towards a goal. One idea is to do a couch to 5k. This is a program where you can learn to run a 5k in somewhere between 4 and 6 weeks. Look at a plan such as the one here.
The bottom line is that it's time to get up and go. You just have to figure out how you want to do so.