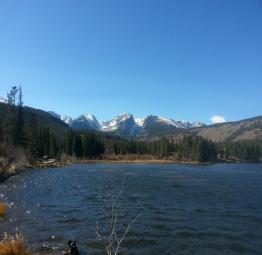 We've all grown up hearing that phrase, but how often do we stop to consider the real implications? Apples, in fact, are incredibly healthy. Here are a few things that regular apple-eating can do for your body:
Boron and phloridzin, a type of flavanoid, are both found in apples. These substances strengthen bones and increase their density. Studies have shown that phloridzin, which is found only in this fruit, may protect post-menopausal women from osteoporosis.
Various studies have shown that the regular consumption of apples may lower the risk of or impact of asthma in children.
Quercetin, which is found in apples, is believed to protect brain cells from the type of damage that causes Alzheimer's disease.
The pectin in apples lowers the "bad" (LDL) cholesterol levels in the body. Eating two apples per day can lower the level by up to sixteen percent.
The risks of developing lung, breast, colon and liver cancer are all lowered with regular apple consumption.
The pectin in apples may help manage diabetes, because it provides galacturonic acids which lowers the need for insulin.
Apples help with weight loss. Studies have shown that women who ate apples while dieting lost more weight than those who did not.